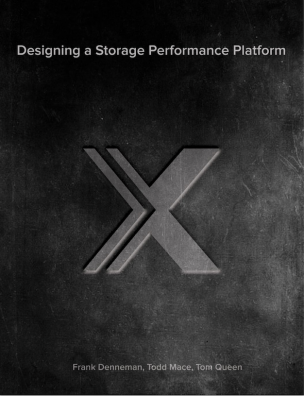 Frank Denneman, Chief Technologist at PernixData, collaborated with Tom Queen, SE lead at PernixData and other industry experts to write this new book, "Designing a Storage Performance Platform".This book discusses how to build a modern storage platform using server-side storage technology and a context-rich hypervisor. It covers various design principles for PernixData FVP software, while discussing the intricacies of vSphere. In addition, it contains a deep dive into various memory technologies, including flash.
This free book is a "must read" for storage and virtualization experts looking to optimize storage performance without expensive SAN hardware rip and replace.
This book covers detailed information on how to design and architect a storage platform that provides storage performance for a vSphere virtual infrastructure. Although the book provides detailed information about PernixData FVP it provides in-depth information about many vSphere clustering and storage features as well. In addition, the book contains a deep dive on flash technology and modern memory architectures.
The book contains the following chapters:
1. Accelerating data, the new virtual data center architecture paradigm
2. FVP Architecture
3. Accelerating Data
4. Fault Tolerance
5. Flash Technology
6. Memory Architecture
7. FVP Cluster Configuration
8. Network Design
9. Evaluating FVP
10. Storage Design
You can download the book here:  http://www.pernixdata.com/resource/designing-storage-performance-platform