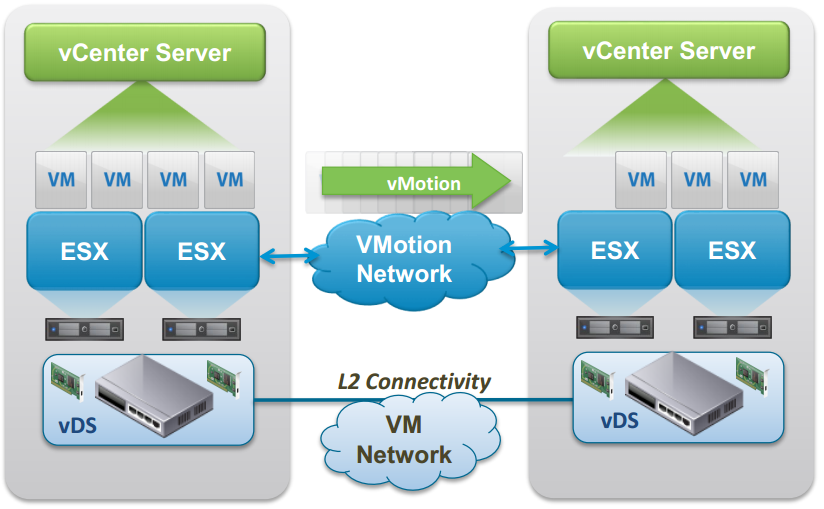 Friends you saw detailed post about vSphere 6.x V-Motions options in my previous post and today you can find VMware official Video here.
Learn how Cross-vSwitch vMotion is supported between two standard switches, between a standard and distributed switch and also between two distributed switches in this video.
To enable migration across vCenter Server instances, your environment must meet these requirements:
[dt_code]
The source and destination vCenter Server instances and ESXi hosts must be running version 6.0 or later.
Both vCenter Server instances must be in Enhanced Linked Mode and must be in the same vCenter Single Sign-On domain so that the source vCenter Server can authenticate to the destination vCenter Server.
Both vCenter Server instances must be time-synchronized with each other for correct vCenter Single Sign-On token verification.
For migration of compute resources only, both vCenter Server instances must be connected to the shared virtual machine storage
[/dt_code]
Source:   http://www.ntpro.nl/blog/