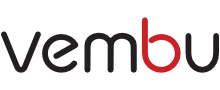 Vembu recently announced their next release Vembu BDR Suite v3.9.0, It covers all aspects of customer backup needs. With enhanced features and fixes boosting stability and performance, Vembu BDR Suite v3.9.0 is now available for production environment. Get started to protect your Virtual (VMware vSphere and Microsoft Hyper-V) and Physical (Windows Server & Desktops) environments with Vembu BDR Suite v3.9.0. Customers can save more storage with their GFS retention policies.
Understanding the advancement of the world towards better data security and disaster recovery, this year Vembu has come up with all new version of Vembu BDR suite v3.9.0 with features that will provide a complete backup for a better business continuity. The new version now comes up with the 3-2-1 backup strategy where 3 copies of backup data in 2 different storage media and 1 offsite storage for better disaster recovery. Some of the features are listed below: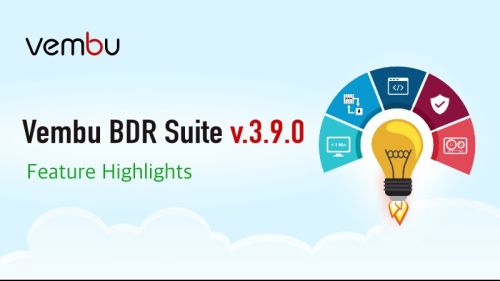 Tape Backup Support
Vembu has introduced the Native Tape Backup Support for Image-based Backups (VMware, Hyper-V, and Physical Windows Servers & Workstations). This provides an option for long-term archival and off-site storage and enables the users to be ready always to meet the different data restoration needs by having 3 copies of backup, 2 medias(Disk and Tape) and 1 backup copy in offsite.
Quick VM Recovery on ESXi host for Hyper-V and Windows Image Backups
In current version of Vembu BDR Suite, initiating Quick VM Recovery from GUI is only supported for VMware Backups. So, in order to boot the Hyper-V and Windows Image Backups on ESXi host, you need to follow manual steps. So, to make IT admins life simple, from v3.9.0, the Quick VM Recovery process on VMware ESXi can be initiated from Vembu BDR backup server GUI for all image-based backups(VMware, Hyper-V and Microsoft Windows). This instantly boots the backed up virtual and physical machines as a VM on VMware ESXi with single click.
Backup-level Encryption for all agents
Vembu has increased the security by providing encryption for each backup job that are configured from the client or through the Vembu BDR backup server. By assigning customized passwords, users can now provide additional security to their backup jobs. Thus, the backup data will be encrypted and can be restored/accessed only by providing the custom-password.
Auto Authorization at OffsiteDR Server
Auto authorization feature is integrated into OffsiteDR server, for connecting only the registered BDR backup servers. A unique registration key is generated by OffsiteDR that can be used to connect with the BDR servers.
Pre/Post backup scripts
Vembu BDR Suite v3.9.0 provides support for the execution of Pre and Post commands for Network and ImageBackup clients. This feature provides the ability to configure the custom actions to run before/after the backup schedule
Windows Event Viewer Integration
Vembu BDR Suite v3.9.0 provides smooth integration with the Windows Event Viewer. Customers using the Windows Event Viewer, can now enable this option for better management of all the events of the Vembu BDR, OffsiteDR and Distributed Agents. Information on critical warnings and major events are updated in the Event Viewer of Windows Servers.
Conclusion:
Besides all the listed features, the Vembu BDR Suite v3.9.0 has a lot of enhanced features which are really going to be a major advantage for protecting the users data. This release mainly focuses on the improvement of Data restoration, Storage and Security of the Data by incorporating these potential features.
"Be social and share it with social media, if you feel worth sharing it"