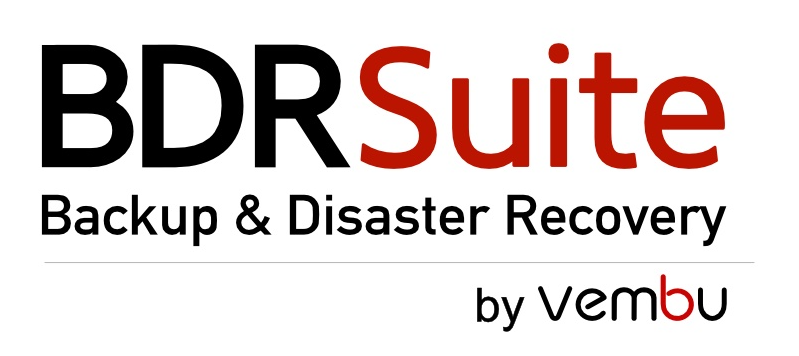 Our partners announced their latest BDRSuite with many attractive features for the Customers in the Backup and Restore space. BDRSuite Version 7.0.0 brings centralized backup for major database systems namely Microsoft SQL, MySQL, and PostgreSQL Database, flexible repository options, streamlined backup agent installation via automation, offsite backup copy support, and standalone tape library compatibility. BDRSuite is the Cost-Effective Backup & recovery Software designed to protect data across diverse environments including Virtual (VMware, Hyper-V, KVM), Servers (Windows, Linux, FileShare/NAS), Endpoints (Windows, Linux, Mac), Cloud (AWS, Azure), SaaS applications (Microsoft 365, Google Workspace) and Applications & Databases (Microsoft Exchange Server, SharePoint Server, SQL Server, MySQL, PostgreSQL, Oracle).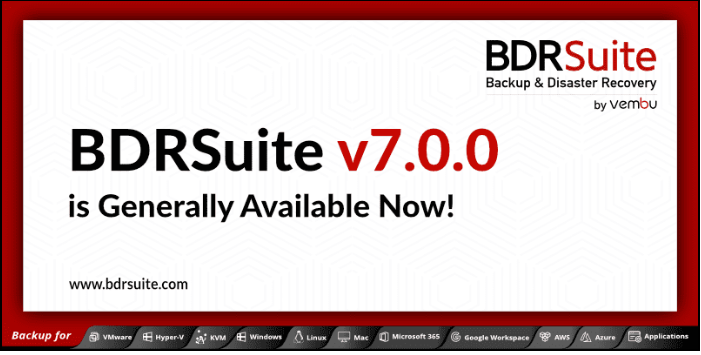 New Features in v7.0.0
KVM Backup and Recovery
BDRSuite now seamlessly integrates with the KVM Hypervisor, offering agentless backup for KVM virtual machines. With flexible recovery options, you have complete control over restoring your critical virtual machines either as an entire machine, file level, or more.
Azure Backup and Recovery
Agentless backup support for Azure virtual machines using Azure Native APIs. You can leverage incremental backups, allowing you to store backups locally or on versatile cloud storages like Azure Blob, AWS S3, Google Cloud, and S3 Compatible storages.
AWS Backup and Recovery
Enjoy agentless backups, incremental backups, and customizable backup policies for your AWS infrastructure, and experience the flexibility to not only create snapshots but also choose where to store your backup data for Amazon EC2 instances.
PostgreSQL Backup and Recovery
BDRSuite now provides backup capabilities for PostgreSQL databases. Enjoy application-level backups, customizable backup policies, incremental backups, and efficient data protection for the PostgreSQL database.
File Share Backup and Recovery
Now backup file shares are hosted on NAS devices, Windows, and Linux machines, using BDRSuite. Automate backups with flexible scheduling options, retain backup data and restore files/folders as needed.
Two-factor authentication (2FA)
Strengthen the security of your BDRSuite Servers with Two-Factor Authentication, ensuring only authorized individuals can log in to the BDRSuite Backup Server web console and access your critical backup jobs.
Import Backup Data
Easily import backups to a new backup server from the backup repository at times of challenging scenarios like failure of the backup server, importing backups from another backup server, if the backup job has been deleted but the backup data is retained in the backup repository.
Pre/Post Backup Scripts
BDRSuite now allows users to automate tasks before and after the backup operation with pre and post-backup scripts for VM, Disk Image, and file-level backups.
File Level Recovery to Source Machine
Enhance data recovery by restoring files/folders to the source machine directly, simplifying the process.
Enhancements in BDRSuite v7.0.0
Centralized Backup for Microsoft SQL, MySQL, and PostgreSQL Database
Flexible Add Folder Path as Backup Repository
Automatic Backup Agent Installation from BDRSuite Backup Server
Offsite copy support for backup jobs stored in the object storage repository
Standalone Tape Library Support
Email Notifications to EndUser's MailID associated with their Endpoints
Missed Backup Schedule Report
BDRSuite v7.0.0 GA Download Link:  BDRSuite v7.0.0 is now ready for download and is now live on our official website – Download BDRSuite v7.0.0 GA
"Be social and share it with social media, if you feel it worth sharing it"