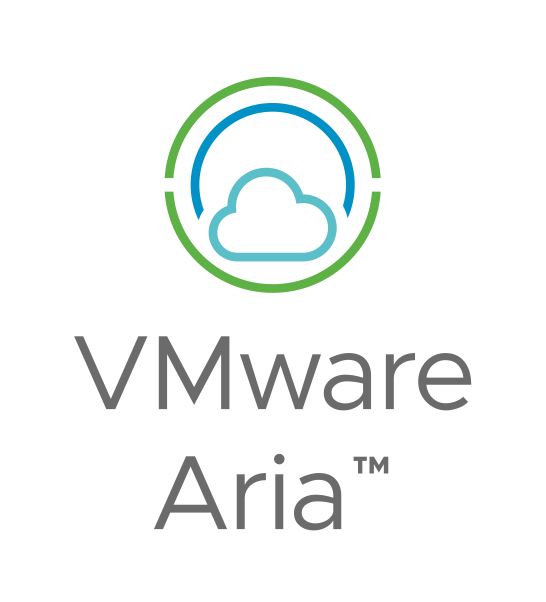 VMWorld now changed to VMExplore this year with multiple speakers in the keynote there is new announcement in the Multi-Cloud area "VMware Aria & VMware Aria Graph". VMware Aria is multi-cloud management portfolio that provides a set of end-to-end solutions for managing the cost, performance, configuration, and delivery of infrastructure and cloud-native applications across any cloud. Powering VMware Aria is VMware Aria Graph, a cloud-scale data store technology that captures the complexity of our customers' multi-cloud environments, including applications, users, configurations, and associated dependencies. The powerful technology underpinning VMware Aria Graph, anchors all core management solutions, namely, VMware Aria Cost powered by CloudHealth, VMware Aria Operations, and VMware Aria Automation. In addition, it powers a set of end-to-end multi-cloud management solutions for cloud governance (VMware Aria Guardrails), cloud migration (VMware Aria Migration), and business insights (VMware Aria Business Insights) at scale, all available via the unified experience and workflows of VMware Aria Hub, (formerly known as Project Ensemble). This new multi-cloud management platform integrates across the entire VMware Aria portfolio.The VMware products and services within the VMware Aria portfolio are:
VMware Aria Cost
VMware Aria Operations
VMware Aria Automation
VMware Aria Graph leverages a distinct architecture to capture many-to-many relationships, scale to hundreds of millions of objects, and update them in near real-time, meeting the requirements of the largest and most stringent enterprise multi-cloud management. VMware Aria's graph data storage and API services enable seamless integration with third-party solutions such as observability and application performance management tools. Data collected and normalized in VMware Aria Graph from native public cloud, on-premises cloud, VMware tools and third-party tools enriches the operations, automation and cost of customers' existing VMware vRealize, CloudHealth by VMware and VMware Tanzu Observability products Metrics brings application-aware management to private/hybrid cloud in addition to native public cloud.
VMware Aria Graph will be available to customers as a feature of VMware Aria Hub. First announced at VMworld 2021 as Project Ensemble , VMware Aria Hub provides centralized view and control for managing an entire multi-cloud environment.
Key features of VMware Aria Graph include:
Highly scalable – supports cloud-native environments
Scalable to hundreds of millions of nodes
Graph data stores can capture many-to-many relationships needed to fully understand dependencies
Ability to view historical configurations that are critical in root cause analysis
Event-Based Acquisition – Supports High Rates of Change
Capture any change event that occurs at any time
Capture full granularity
Federated and Modular Architecture – Aggregate data from any source
Plug-and-play approach to layer data from third-party tools
Unifying operational data on a single, holistic source of data enables teams to make better decisions and work more efficiently.
Unified GraphQL API – Simplified use by developers and operations teams
Establish a single, developer-friendly interface to a unified multi-cloud environment
Accurate GraphQL queries provide high-speed and efficient data access
VMware Introduces New End-to-End Solution to Deliver Cloud Governance, Cloud Migration and Business Insights at Scale
Multi-cloud brings new and intractable management challenges that permeate today's complex, distributed environments. VMware Aria provides features and capabilities across management disciplines and clouds, delivering unique value for multi-cloud governance, cross-cloud migration, and actionable business insights. In addition, there are three new end-to-end management services built on top of VMware Aria Hub and VMware Aria Graph:
VMware Aria Guardrails : Automates network, security, cost, performance, and configuration cloud safeguards at scale in multi-cloud environments with an everything-as-code approach


VMware Aria Migration : Accelerates and simplifies multi-cloud migration with automated assessment, planning and execution with VMware HCX


VMware Aria Business Insights : Leverage artificial intelligence/machine learning (AI/ML) analytics to uncover relevant business insights from full-stack event correlation
VMware Aria series name:
VMware Aria represents a new unified cloud management service. Customers of VMware's multi-cloud management solutions VMware vRealize, CloudHealth by VMware and Tanzu Observability by Wavefront will have access to the corresponding VMware Aria products. VMware Aria Cost, VMware Aria Operations, and VMware Aria Automation provide customers with a comprehensive set of solutions to uniformly deliver and operate infrastructure and applications across any cloud and across multiple clouds.
"Be social and share it with social media, if you feel worth sharing it"