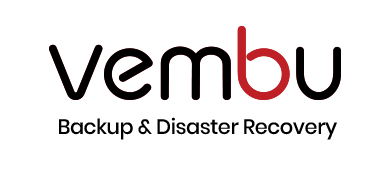 Vembu offers free data protection for the 10 endpoints to protect the workloads against disaster and system failures. This helps small customers validate the DR plans before buying the full suite. Vembu BDRSuite is a comprehensive Backup & DR solution designed to protect the business-critical data across your Virtual, Physical, and Cloud Workloads, and SaaS Applications. With BDRSuite, you can configure backup for your diverse IT infrastructure from a centralized, easy-to-use & clutter-free web console.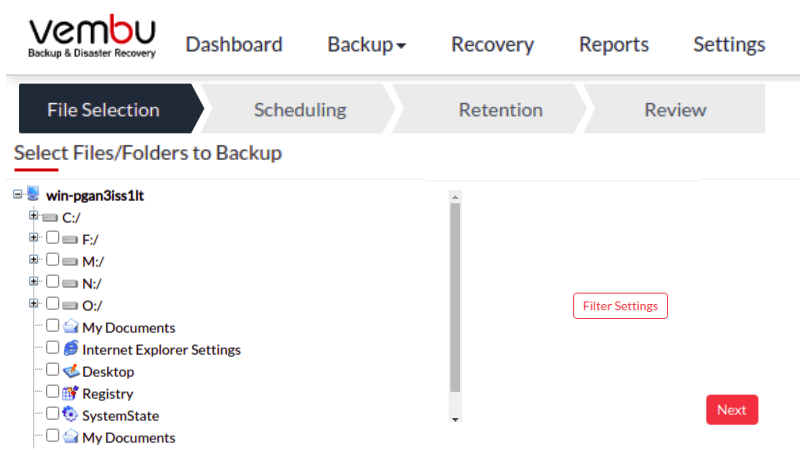 Key Features:
Files/Folders Backup:    Backup individual files and folders from your Windows or Mac endpoints to the Vembu BDR Backup Server for free.
Flexible Scheduling Options:  Vembu provides Continuous Data Protection for backing up files and folders on a minute-by-minute, hourly, daily, or weekly basis.
Interruption-free Backup: After an interruption, Vembu will intelligently resume the backup from where it left off.
Deleted File Retention:  Retain any number of deleted files/folders based on its version count or the number of versions created within a time frame.
In-built Compression & Encryption:  All backups are compressed by the VembuHIVE file system & encrypted using the AES-256 bit algorithm both in flight and at rest.
Restore anywhere:  Instantly restore the entire backup files/folders to the original location or an alternate location.
Bandwidth Throttling:  This feature allows you to throttle the speed of the backup data transfer for a selected time, and helps in reducing the network traffic.
Email Notification:  Enable email notifications to receive notifications about the current status of the configured backups (like success, failure, missed, etc.)
Additional Resources:
Installer Downloads:
Download the Vembu BDR Suite installer from the following URL:  https://www.bdrsuite.com/vembu-bdr-suite-download/
System Requirements:
Refer to the following URL to know more about the System Requirements of Vembu BDR Suite:  https://www.bdrsuite.com/guide/vembu-bdr-suite/5-3/en/about-bdrsuite.html
Supported Platforms:
Refer to the following URL to know more about the Supported Platforms of Vembu BDR Suite:  https://www.bdrsuite.com/guide/vembu-bdr-suite/5-3/en/about-bdrsuite.html
Technical Documentation:
Refer to the following URL for technical documents and user guides:  https://www.bdrsuite.com/technical-documents/
Known Issues & Limitations:
Refer to the following link for the known issues & limitations in the Vembu BDR Suite of Products:  https://www.bdrsuite.com/guide/vembu-bdr-suite/5-3/en/about-bdrsuite.html
"Be social and share it with social media, if you feel worth sharing it"