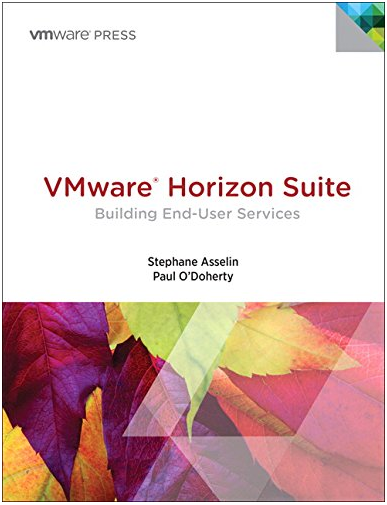 The authoritative guide to delivering end-user services with VMwarE  View and VMware Horizon Suite
Today, IT professionals must manage stateless, mobile, streamed work spaces delivered across devices ranging from traditional PCs to tablets and smartphones. Using VMware View and VMware Horizon Suite, they can do so–providing flexible end-user services that support any business requirement cost effectively.
Now there's a complete guide to planning, configuring, implementing, and integrating VMware Horizon Suite technologies and using them to deliver high-value end-user services in enterprise, managed, and cloud provider environments. This book's deep up-to-date technical content addresses considerations ranging from architecture, deployment, and operations to user experience and support. It offers detailed guidance on integration with VMware View and key third-party technologies. Throughout, it fully reflects the newest VMware View releases, including VMware Horizon Mirage.
Relevant, clear, and usable, VMware Horizon Suite contains step-by-step configuration examples, sample scenarios helping you choose the right technologies for your users' needs, and a complete end-user computing design checklist.
Coverage includes
• Understanding the new end-user service model and how VMware View and VMware Horizon address it
• Mastering VMware View 6 and VMware Workspace 1.8 architectures
• Leveraging proven installation and implementation techniques
• Efficiently operating Connection, Security, and Transfer servers
• Managing agents, clients, portals, composers, and personas
• Integrating VMware View and Workspace
• Implementing operational best practices, such as desktop pools, user data management, and SaaS
• Using VMware Mirage to manage desktop images more intelligently and provide a wider spectrum of end-user services
• Delivering multimedia within a View desktop environment
• Integrating Microsoft Lync with VMware View
• Monitoring VMware View and optimizing its performance
Source:   http://www.amazon.in/