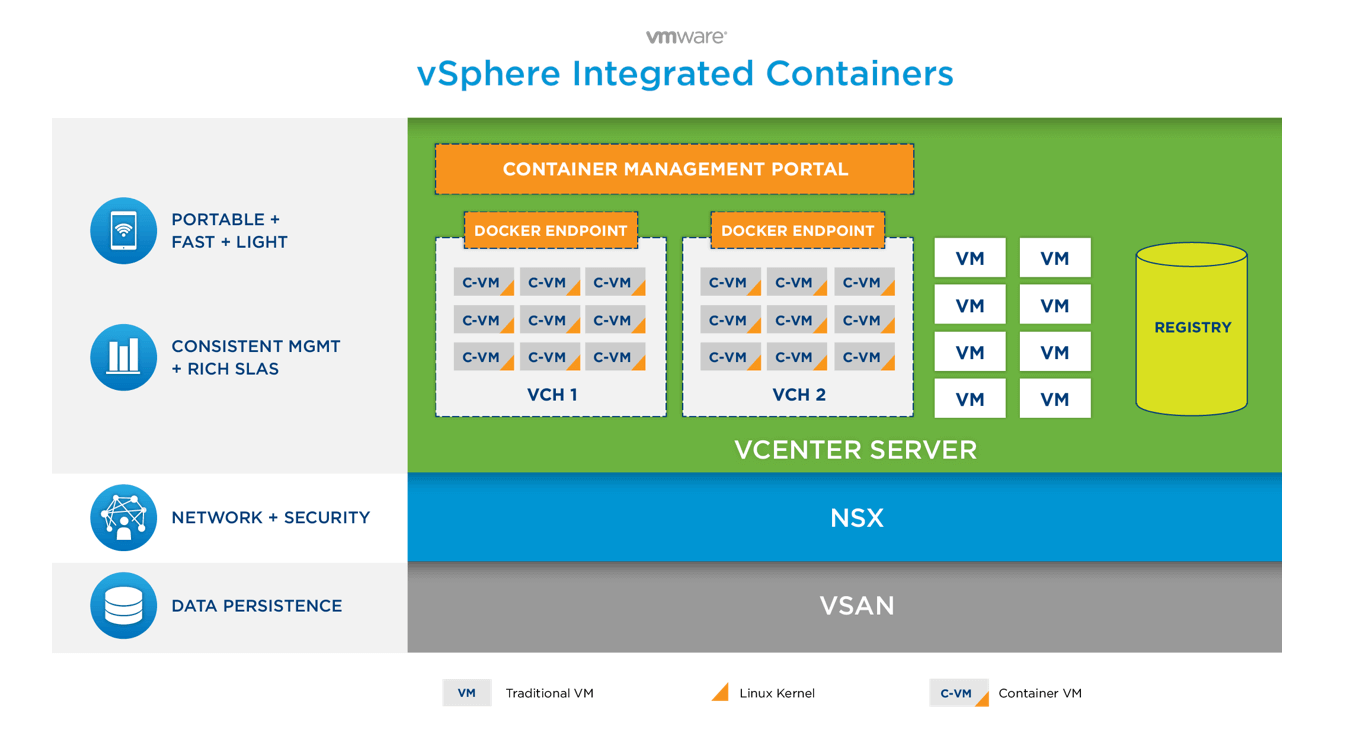 VMware Administrator core job is Server/VDI Virtualization platform, but this is old news. He/She need to be aware of what's happening in other areas like HCI (Hyper Converged Infrastructure), Dockers, Containers, Application Virtualization topics to crack your next job for sure.  VMware is leader for a decade to provide the resources to Virtual Machine by abstracting layer from physical hardware, but is that sufficient? what are the new expectations from customers? Compute stack is enough to manage or SDN/SDS are also important?. vSphere Integrated Containers is next step if you already aware of Docker/Container technologies. Having said that let me give quick introduction to VIC.
What is vSphere Integrated Containers?
vSphere Integrated Containers comprises of three main components, all of which are available as open source projects on Github:
VMware vSphere Integrated Containers Management Portal (VMware Admiral) BETA, the container management portal, provides a UI for developers and app teams to provision and manage containers, including retrieving stats and info about container instances. Cloud administrators will be able to manage container hosts and apply governance to their usage, including capacity quotas and approval workflows. When integrated with vRealize Automation, more advanced capabilities become available, such as deployment blueprints and enterprise-grade Containers-as-a-Service.
With these three capabilities, vSphere Integrated Containers enables VMware customers to deliver a production-ready container solution to their developers and app teams. By leveraging their existing SDDC, customers can run container-based applications alongside existing virtual machine based workloads in production without having to build out a separate, specialized container infrastructure stack. As an added benefit for customers and partners, vSphere Integrated Containers is modular. So if your organization already has a container registry in production, you can use that registry with the other components of vSphere Integrated Containers.
Be social and share it with social media, if you feel worth sharing it"