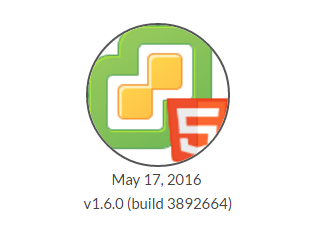 VMware Administrators – Do you love vSphere client than web client? How many times that you felt why VMware Announces that vSphere C# client is going to be retired? Have you eagerly waited for vSphere 6.x release to see weather vSphere client still exist or not? Lot of these questions that we discuss during our Tea Breaks are over. Now it's official that No more C# client. It's a new world where HTML 5 is the way to go. This is a very exciting announcement as VMware look towards the new iteration of VMware vSphere as it begins to trickle into the roadmap in the coming months.This is not the first time VMware has announced the vSphere Client is dead (also known as the C# Client), but this time it looks like they have a real alternative i the HTML5 client, that you can try from the Fling site.
C# client (AKA Desktop Client/thick client/vSphere Client for Windows) will not be available for the next version of vSphere. Current versions of vSphere (6.0, 5.5) will not be affected, as those will follow the standard support period. The next release of vSphere will properly have both the new HTML5 and the Adobe Flash (Flex) Web Client.
First things first – this Fling is not fully complete.  VMware wanted to get it in front of the customers as soon as possible, and so they are only offering the following features for the time being (VMware feel that these are the most commonly used actions/views):
VM Power Operations (common cases)
VM Edit Settings (simple CPU, Memory, Disk changes)
VM Console
VM and Host Summary pages
VM Migration (only to a Host)
Clone to Template/VM
Create VM on a Host (limited)
Additional monitoring views (Performance charts, Tasks, Events)
Global Views (Recent tasks, Alarms–view only)
This Fling has been designed to work with your existing vSphere 6.0 environments. The new client is deployed as a new VM from the downloadable OVA.  Currently the installation instructions are command line-based, but we are working on a GUI installation and plan to release it as an update to this Fling once it is ready.
The new vSphere Client (HTML5)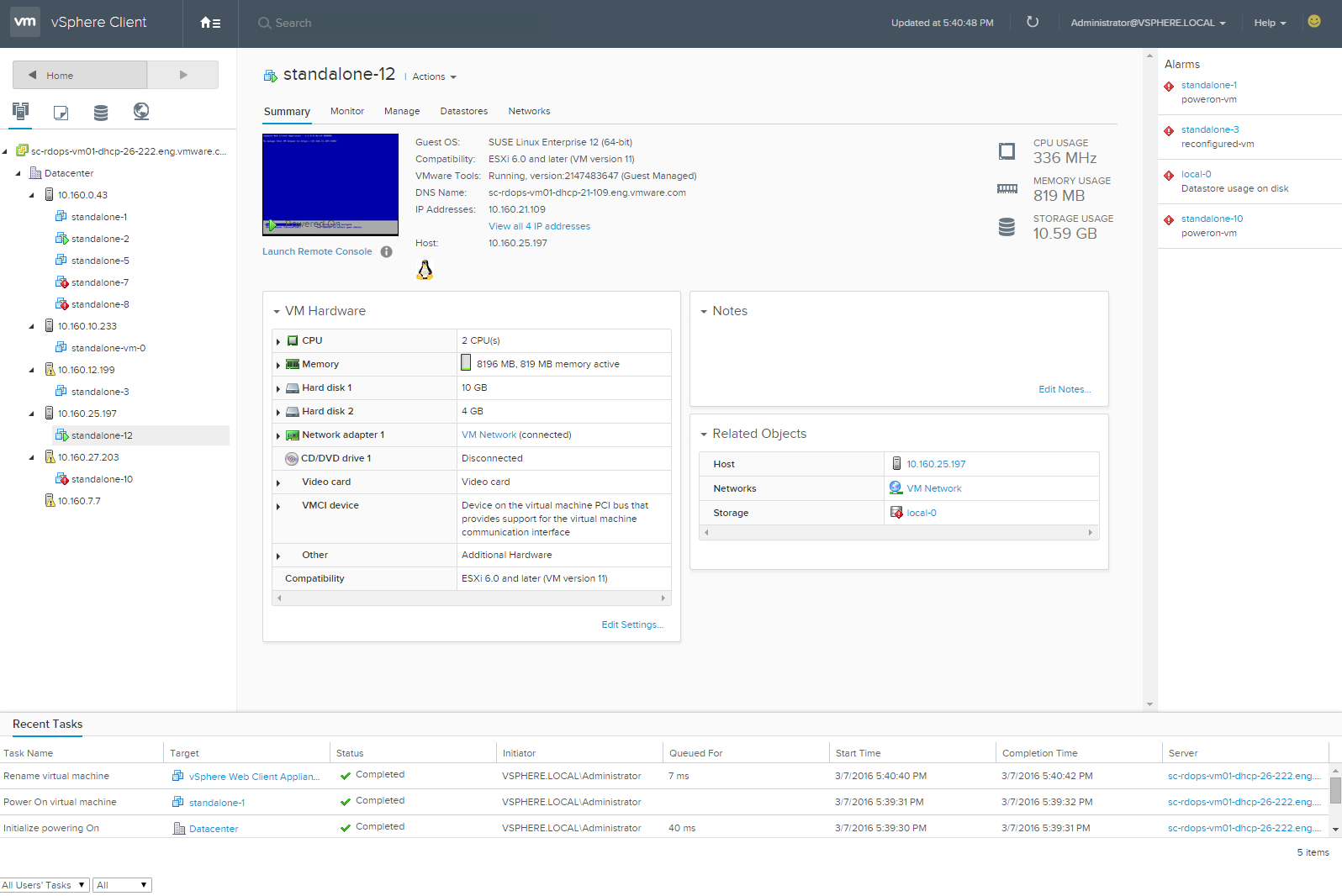 Looking to the Future
VMware has been working towards the transition to HTML5 with the Platform Services Controller UI, vCenter Server Appliance Management UI, and the Host Client. All three of these were very well received and have become the official interfaces for their respective components. The last (and biggest) one to tackle was the management interface for vCenter Server. vSphere Web Client has always been intended to be the replacement for the Desktop client, and many of our users have tried to embrace this during the vSphere 5.5 and vSphere 6.0 periods, spending their time working within the Web Client even with the Desktop client available.
While there were certainly issues with the 5.5 and 6.0 Web Client, many users that committed to the experience came to enjoy many of the new features and usability improvements. We also continued to listen to our customers, making further efforts to improve the Web Client experience have been made across 5.5U3, 6.0U1 and 6.0U2, including VUM (vSphere Update Manager) in 6.0U1 Web Client. We have made the Desktop client available during this period, which was much longer than originally planned. but now that time is ending.
System requirements – 2 vCPU, 4 GB RAM, 14 GB
• 2 vCPU, 4 GB RAM, 14 GB
• An existing VC6.0 installation (VCSA or Windows). The H5 client appliance will need 4 GB RAM, 2vCPUs and the hard disk will grow up to 14 GB
• Recommended browsers: Chrome, Firefox, IE11. Others may work, with some functional or layout issues.
• Windows vCenter: Was tested with a vCenter on Windows Server 2012 R2, but should work with other versions as well. Please report any issues.