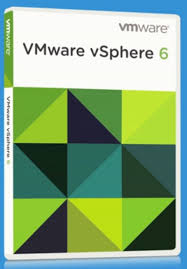 Let us focus on Virtual Machine Improvements in vSphere 6.0 Suite:
Virtual Machine Compatibility Level with ESXi 6.0
vSphere 6.0 introduces a new virtual machine compatibility level with several new features such as support for 128 vCPUs and 4TB of RAM, hot-add RAM enhancements to vNUMA, WDDM 1.1 GDI acceleration, a USB 3.0 xHCI controller, and several serial and parallel port enhancements.
Virtual machine compatibility levels supported in vSphere 6.0

vNUMA Enhancements
When a vNUMA virtual machine with the hot-add memory option is enabled and memory is hot-added to it, that memory is now allocated equally across all NUMA regions. In previous releases, all new memory was allocated only to region 0. This enhancement ensures that all regions benefit from the increase in RAM, enabling the
virtual machine to scale without requiring any downtime.
Serial and Parallel Port Enhancements
Serial and parallel ports can now be removed from a virtual machine when using compatibility 6 (vHW 11). In addition, the maximum number of serial ports has been increased to 32. Security-conscious organizations like the ability to control all aspects of the hardware that the applications are running on. With vSphere 6.0, they can
remove unused serial and parallel ports. Point-of-sale systems often require a large number of serial devices. With vSphere 6.0, each virtual machine can contain as many as 32 serial ports, enabling virtualization of more point-of-sale systems
Expanded Guest OS Support
vSphere 6.0 introduces support for the following guest operating systems (OSs):
•    Oracle Unbreakable Enterprise Kernel Release 3 Quarterly Update 3
•    Asianux 4 SP4
•    Solaris 11 .2
•    Ubuntu 12.04.5
•    Ubuntu 14.04.1
•    Oracle Linux 7
•    FreeBSD 9.3
•    Mac OS X 10.10
Source: What's New in the VMware vSphere® 6.0 Platform White Paper