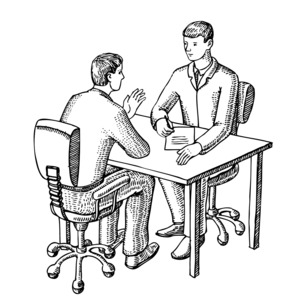 Question:     Is Jungle Book Movie helped you to recollect your Sunday childhood memories? (Indian kids loved it in the year 1993)
Hint:   Interviewer wants to check your memory power
Answer:
Wait wait …  this is suppose to be VMware question but Interviewer asked you Jungle Book question 😉  😉  Let's switch to Original VMware question
Question:     As part of Data Center Network devices upgrade/change – someone changed vCenter IP Address. How do you tackle this Scenario as a VMware Administrator? What is the Technical plan that you will follow for this Change Record? (ITIL Process)
Answer:
Hint:   Interviewer looking at your Technical direction/plan along with ITIL Chanage management procedures
We may think that changing IP Address is easy job like going to vCenter VM Console (most of the cases) [OR]  Remote console for Physical servers and modify the Network Adapter Settings. But what happens to your ESXi servers, NSX VM's and Update Manager?? will they communicate to your vCenter server with new IP directly without any modification? Here is the detailed Technical Plan to answer this question.
Create backups of the vCenter Server & underlying SQL database for Backup Plan
Set DRS to manual mode to avoid anything moving around
Identify the ESXi host running the vCenter VM and connected directly to the host with the vSphere Client – Do not forget your vCenter going to disconnect and you can't manage it anymore via vSphere client
Close any sessions you have open to the vCenter Server (Web Client, vSphere Client sessions
Open a console window to the vCenter Server by way of the ESXi host.
Stop all VMware related services
Change the IPv4 address and IPv4 gateway as per new Networking configuration
Put DRS back to fully automated (optional based on your setup)
Uninstall Update Manager software from the VM (Some times it's installed other than vCenter)
Install Update Manager and point it new vCenter Server IP Address
          NOTE:  There is easy method to update vCenter IP Address at Update Manager via command line (we will discuss it in future posts)
Update the vCenter Managed IP Address with below procedure

NSX requires your attention as vCenter re-registration is complex procedure – leave this for Network Specialists to provide technical plan
Disconnect host from vCenter to flush out the database entry
Reconnect to the ESXi host to use new vCenter IP Address for communication and agents Installation
Finally I tried to bring most of the related items for vCenter IP Address change from my Experience and knowledge but do not treat this as final Technical Plan. You need to refer your Infrastructure for better planning Change Records (CR's) as per ITIL Procedure.
I hope this post is helpful. Thanks for Reading. Be Social and Share it in Social media, if you feel worth sharing it.