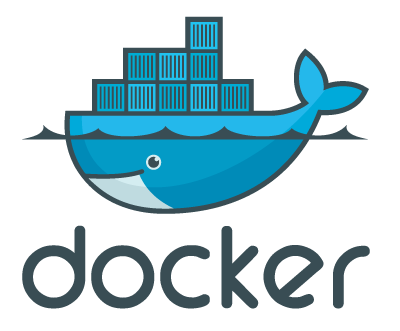 VMware Administrator need to understand the Application functionality to deliver the Infrastructure with better performance. We notice Applications are moving towards Docker style deployed in multiple cloud platforms, so let's go through the overview of Docker Enterprise Edition. Docker Enterprise Edition (EE) is designed for enterprise development and IT teams who build, ship and run business critical applications in production at scale. Docker EE is integrated, certified and supported to provide enterprises with the most secure container platform in the industry to modernize all applications. An application-centric platform, Docker EE is designed accelerate and secure across the entire software supply chain, from development to production running on any infrastructure.
Trusted and Certified:
Certified Infrastructure provides an integrated environment for enterprise Linux (CentOS, Oracle Linux, RHEL, SLES, Ubuntu) Windows Server 2016, and Cloud providers like AWS and Azure.
Certified Containers provide trusted ISV products packaged and distributed as Docker containers – built with secure best practices cooperative support.
Certified Plugins provide networking and volume plugins and easy to download and install containers to the Docker EE environment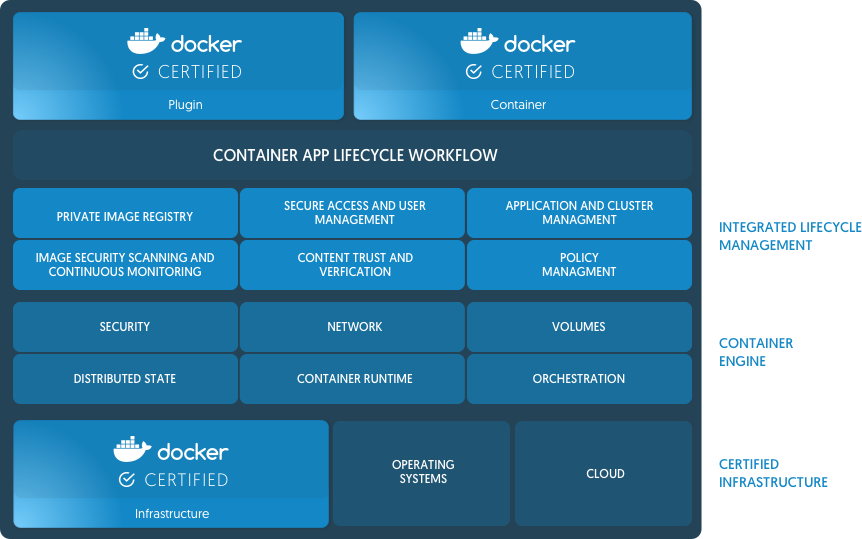 Docker Enterprise Edition (EE) is the leading container management and security platform for businesses to build, deploy and manage applications. Docker is an open platform for developers and system administrators to build, ship and run distributed applications. With Docker, IT organizations shrink application delivery from months to minutes, frictionlessly move workloads between data centers and the cloud and can achieve up to 20X greater efficiency in their use of computing resources. Inspired by an active community and by transparent, open source innovation, Docker containers have been downloaded more than 700 million times and Docker is used by millions of developers across thousands of the world's most innovative organizations, including eBay, Baidu, the BBC, Goldman Sachs, Groupon, ING, Yelp, and Spotify. Docker's rapid adoption has catalyzed an active ecosystem, resulting in more than 180,000 "Dockerized" applications, over 40 Docker-related startups and integration partnerships with AWS, Cloud Foundry, Google, IBM, Microsoft, OpenStack, Rackspace, Red Hat and VMware.
"Be social and share it with social media, if you feel worth sharing it"