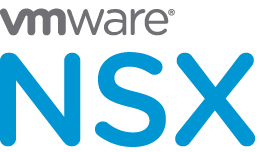 VMware now focuses on network virtualization independent from the vendor and no locking. There are more NSX-T deployments in the field but many customers are at older versions of NSX-v who need assistance with the migration plan or strategy to NSX-T. Migration to VMware NSX-T Data Center (NSX-T) is top of mind for customers who are on NSX for vSphere (NSX-V). Migration coordinator is a simple tool that can allow the Administrator to complete this operation without wasting a lot of time for planning and migration. There are two migration plans like parallel or in-place that suits the customer needs and meet the timelines.



In Parallel Migration NSX-T infrastructure is deployed in parallel along with the existing NSX-V based infrastructure. While some components of NSX-V and NSX-T, such as management, could coexist, compute clusters running the workloads would be running on its own hardware. A method that doesn't require dedicated hardware which is in-pace migration approach. This method uses the NSX-T Data Center's built-in tool, the Migration Coordinator.


Migration Coordinator is built into NSX-T Data Center and is available from the NSX-T 2.4 release onwards. It's accessible from NSX-T Data Center GUI by clicking System -> Migrate. This process is disabled by default because Migration from NSX for vSphere to NSX-T Data Center is not an every-day task. Enable the process by running the command, start service migration-coordinator, on NSX-T manager console.


5 Pre-Migration Steps: The following steps are necessary, before starting the Migration Coordinator.

Install NSX-T (Migration Coordinator is a tool built into NSX-T)
Install NSX-T Edges (do not configure)
Provide a TEP pool
Create Compute Manager pointing to the vCenter connected to NSX-V
Ensure NSX-V is in a stable healthy state with no pending changes since no changes are allowed during the migration phase


"Be social and share this on social media, if you feel this is worth sharing it"