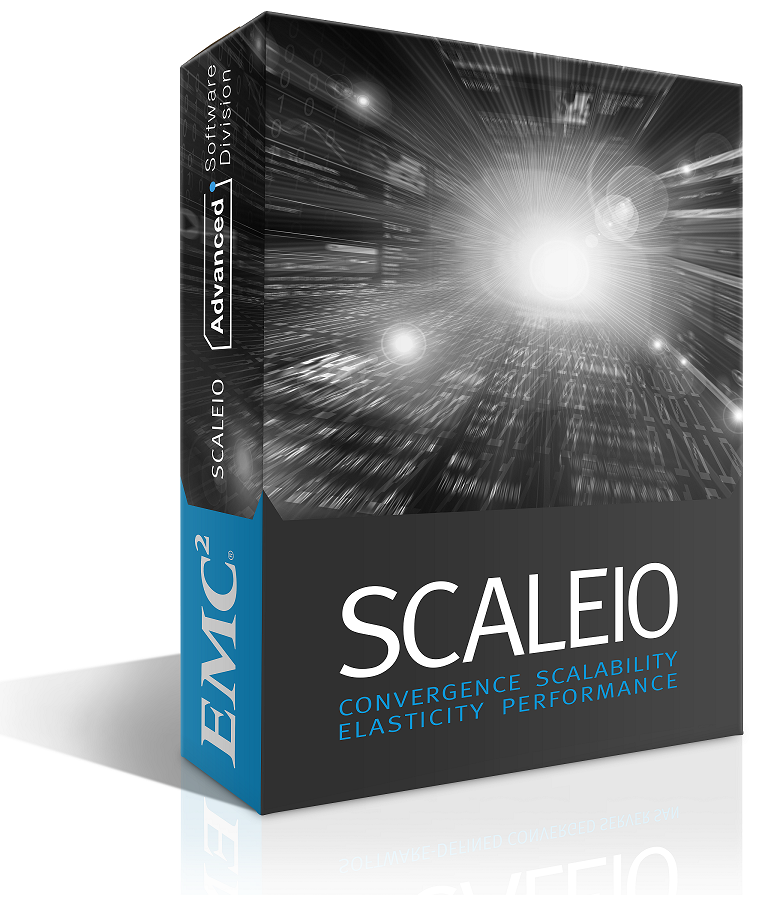 EMC® ScaleIO is a software-only solution that uses the hardware you have to turn existing DAS storage into shared block storage. The result? You can dramatically improve performance and expand capacity quickly, easily, and on demand. ScaleIO is designed and optimized to transform your server and storage performance and address your critical needs. You get countless advantages. From the ability to manage bandwidth consumption and eliminate application "hogging", to innovative data backups with unique write able snapshots, and much more.
Benefit from scalable, elastic data storage with EMC ScaleIO software. This software-defined solution turns your direct-attached server storage (DAS) into a shared pool of block storage. You'll have a virtual SAN and advanced data services for delivering I/O performance and capacity on demand.
You can have massive I/O parallelism and eliminate data storage performance bottlenecks because I/O processing is shared among all servers. Use a mix of server brands, server configurations, storage media, and operating systems (physical and virtual) in your storage pools. EMC ScaleIO brings you the elasticity to add, move, and remove storage and compute resources at will, with no downtime. And when you need more capacity, just scale out: from a few servers to thousands, and from terabytes to petabytes.

At its core – there are two simple components – the SDS (Server) and SDC (client).  The SDS consumes any local HDD, SDD (persistence/read/write cache), PCIe NAND devices (persistence/read/write cache) you give it, and also can leverage local host RAM for a read cache.  You can specify as little or as much of any of the server resources as you want.   Heck, nodes don't even need to be symmetrical in any way. The SDC is a light weight client that communicates to any number of SDS nodes across an ethernet or IB network via a proprietary protocol (not iSCSI) designed to be super-lightweight.
Key features:
Enables storage tiering across server-based HDDs, SSDs, PCIe flash cards
Ensures high availability with two-copy data mirroring
Handles self-healing and rebalancing after configuration changes or hardware failures
Controls bandwidth/IOPS use for quality of service
Eases data recovery with consistent, writeable snapshots
Supports multi-tenancy storage with data at rest encryption
Let us see this in "YouTube" and Source:    Virtual Geek Blog