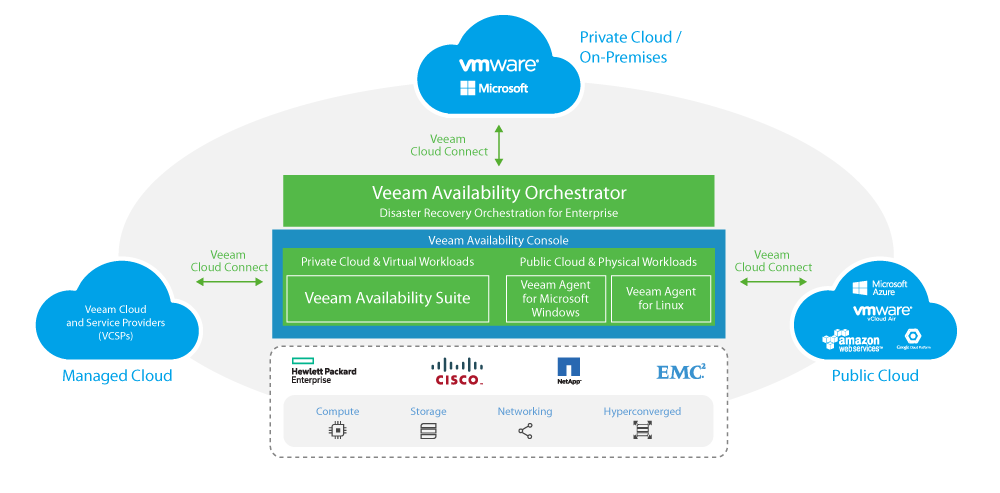 Why Availability?
Veeam presents – AVAILABILITY for the Always-On Enterprise
Today's rapid pace of technological innovation is forcing digital and physical worlds to collide – and it's also transforming the way organizations operate in every industry. This digital transformation can either make or break your business. Because, in the digital world, customers expect 24.7.365 Availability. For today's enterprises, this means that expectations for SLAs for data and application up-time can be revolutionized. No longer do businesses need to think in hours or days – they can think in minutes or seconds instead – for all applications, data, and workloads
Why Veeam?
Veeam Availability Platform for the Hybrid Cloud
This transformation is enabled by Veeam Availability Platform for the Hybrid Cloud delivering the next generation of Availability for the Always-On Enterprise™, and providing businesses and enterprises of all sizes with the means to ensure Availability for virtual, physical, and cloud-based workloads through the following capabilities:
Enterprise Continuity: Recovery Service Level Objectives of less than 15 minutes for ALL applications and data; automated Disaster Recovery (DR) orchestration
Workload Mobility: Availability for workloads across any cloud or location, to maximize IT investments and increase flexibility
Compliance & Visibility: Proactive monitoring, reporting, testing and documentation to ensure business and regulatory requirements are met
VeeamON 2017 is the availability event you don't want to miss!
Begin the conference early by signing-up for deeply discounted VMCE training, next attend sessions designed for every attendee type, and wrap up the week with our Expo and networking events that put you face-to-face with the movers and shakers in the industry. Interested in some of the hot topics being covered in the 85 breakout sessions? Check the Sessions at a Glance page.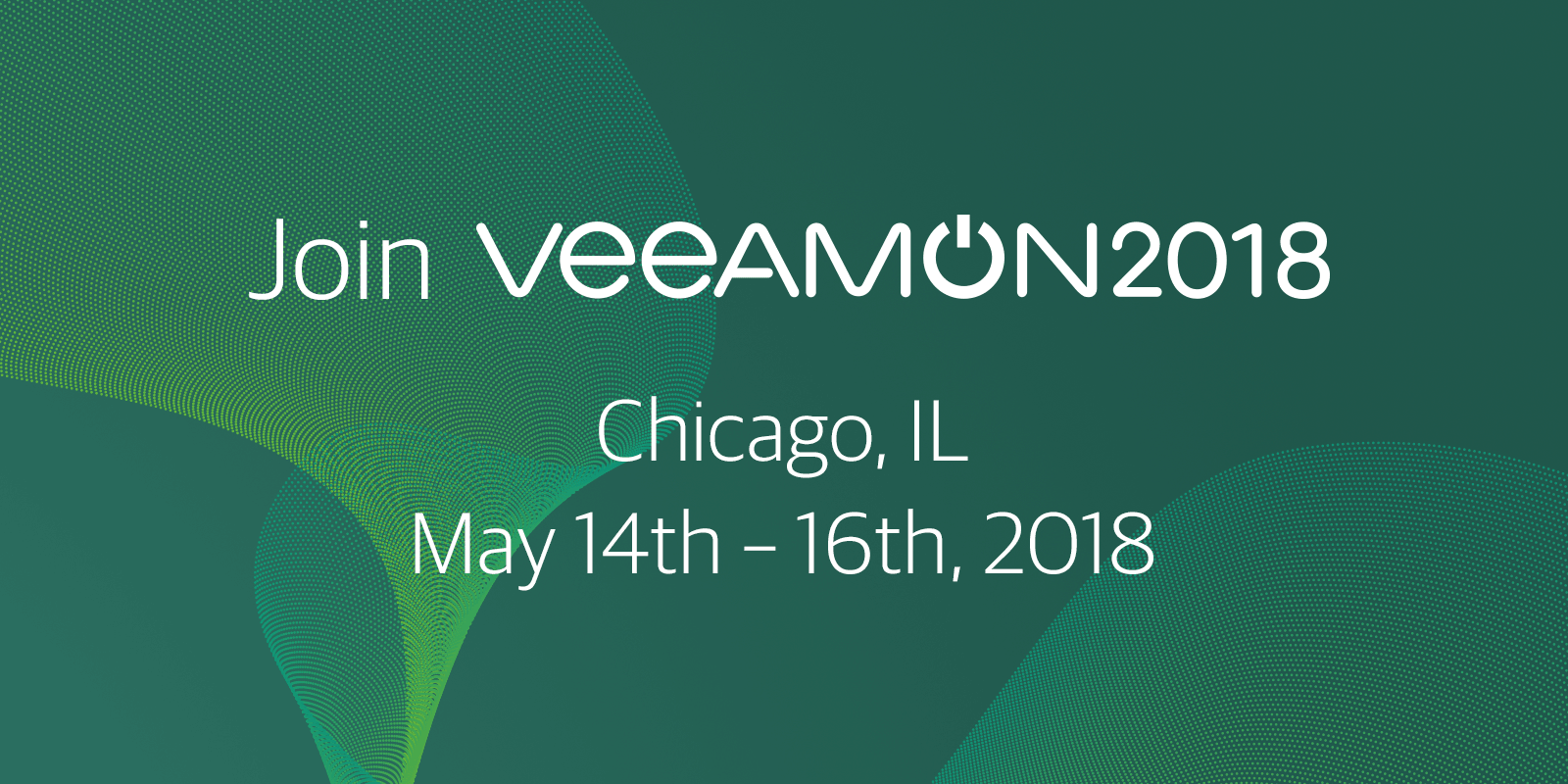 Join Veeam in Chicago for VeeamON 2018 on May 14 – May 16! This conference focuses on connecting the world's leading IT experts and visionaries to ensure Availability for the Always-On Enterprise™. Experience an event filled with innovation, inspiration, education, and networking opportunities.
In-depth training and hands-on experience – Delve deeper into areas of interest with over 60 breakouts!
Discounted VMCE training – Get Certified with our VMCE test or pursue VMCE-ADO or VMCE-Orchestrator immediately following the conference.
Networking – Meet with Veeam and other industry experts, and much more.