Our VMware God known as Duncan Epping brought another gift in vSphere 6.x to help us for understanding High Availability (HA) feature in depth. Do we need to buy the book like vSphere 5.x ?? Absolutely Not and it's available for public download via Gitbook. Most of us already aware of VMware HA feature which will restart virtual machines in case of ESXi host failure, but do we know what happens at the background like Master-Slave communication process.
How long Master ESXi host will wait to restart VM's?
Which host is best to restart VM's?
What are the pre-requisites to restart VM's?
Will HA restart Production VM's first or Development?
Is there any downtime during HA failure? (Best question ever – yes there is downtime)
Enough of questions and let's read the PDF document to know all these answers 🙂
We show more interest to know about vSphere 6.0 stuff and here is that information.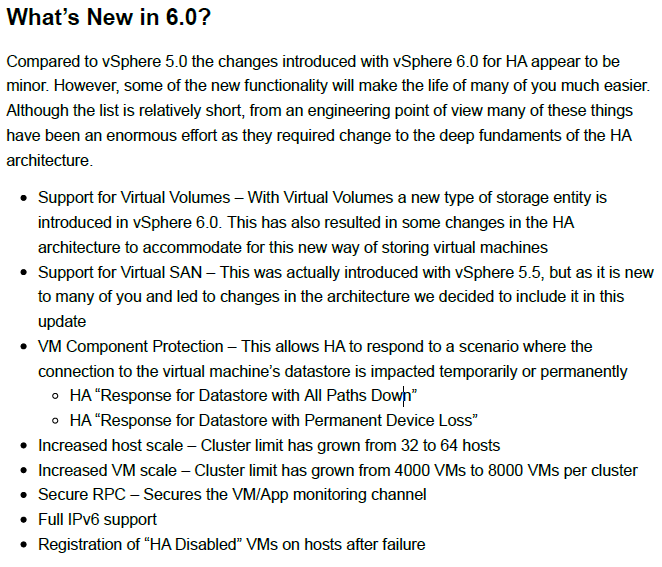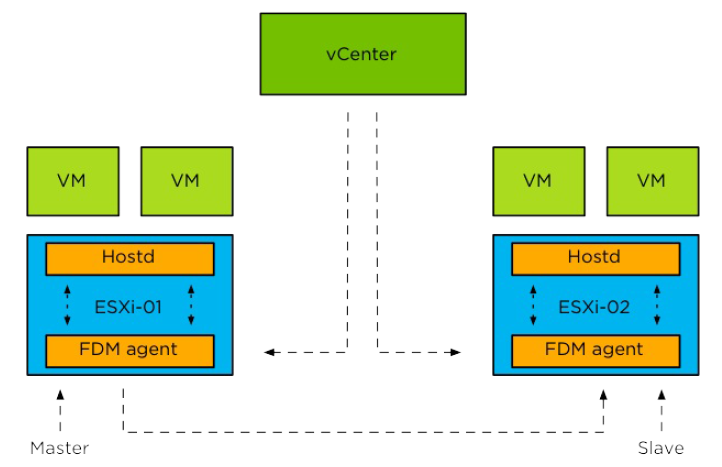 Source:    Yellow Bricks Website