What vCloud Air delivers
Infrastructure-as-a-Service:  Computing power, storage options, and advanced networking that integrate with your vSphere environment.
A Platform for Enterprise IT:   With app modernization, dev/test, and disaster recovery, you can address business needs without changing processes.
Robust Hybrid Capabilities:  Workload portability, seamless networking, and common management make it easy to extend to the cloud from on-premises environments.
https://youtu.be/0MpMptpmBWU
vCloud Air helps combine on-premises vSphere investments with the agility of public cloud
The first public cloud to integrate with both VMware NSX and vRealize Cloud Management Platform, vCloud Air was designed specifically with enterprise needs in mind. vCloud Air delivers a true hybrid cloud experience, and is uniquely positioned to solve critical IT challenges—whether you need an affordable disaster recovery option, an efficient way to extend your data center, or a complete data center replacement.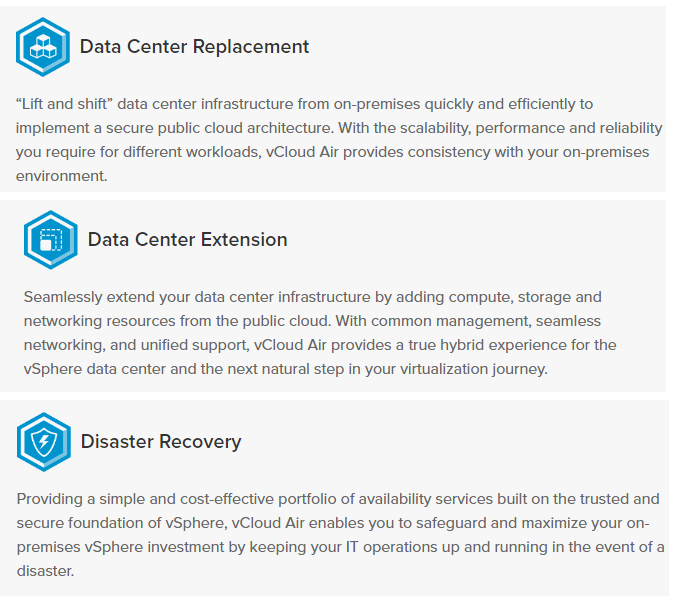 Source:    vCloud Air Page