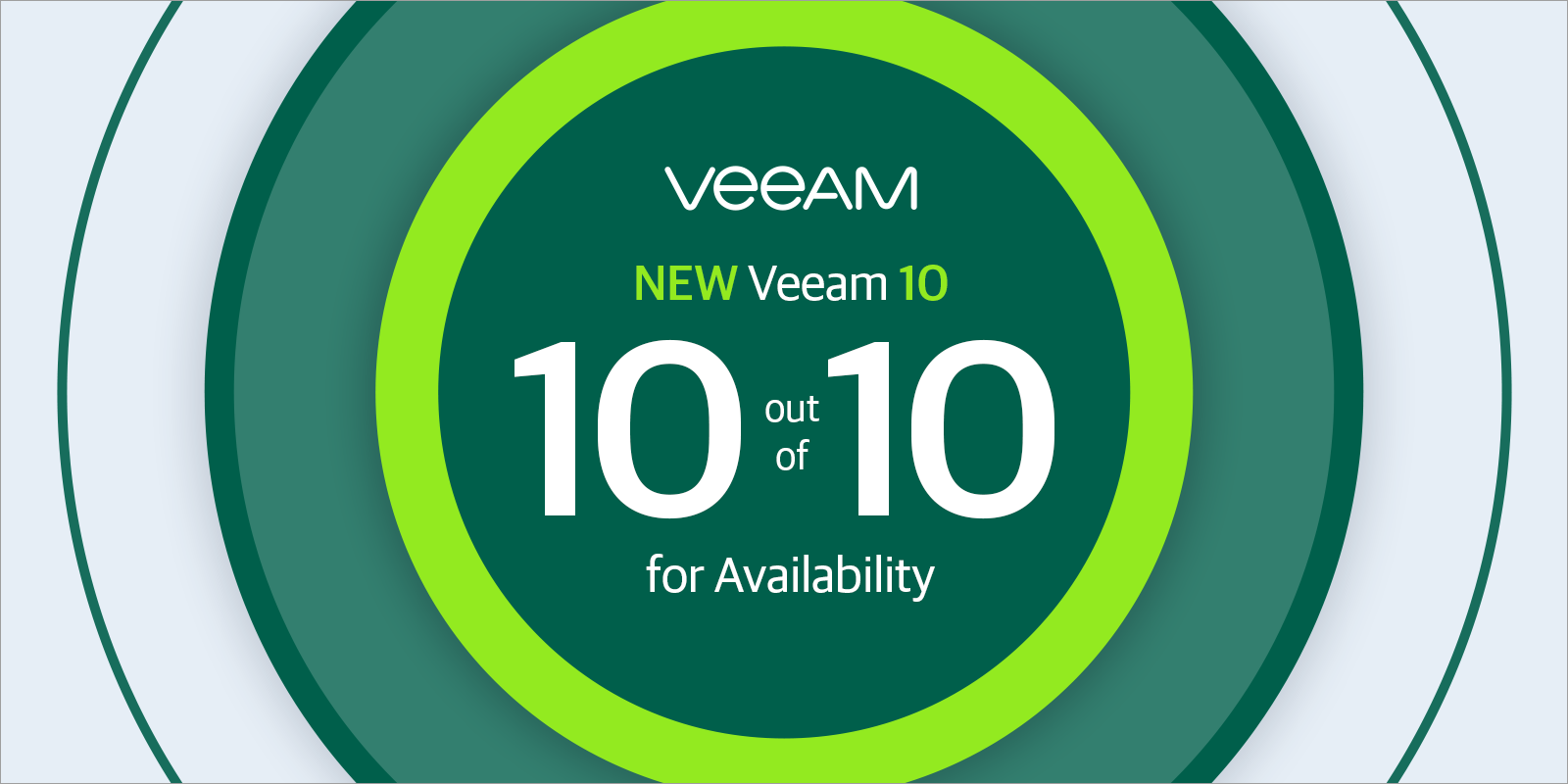 Veeam is well known as the backup solution designed for VMware Infrastructure but they soon joined the Cloud party with their latest versions. VMware administrators became key players for Data center transformation from physical to virtual but it's time for another major shift to Cloud. You need to be familiar with the backup procedure for Virtual and Cloud Infrastructure along with regular VMware operations. Let's see why Veeam is special in the backup area but also offer free monitoring console. Veeam Availability Suite enables the Always-On Business by further leveraging IT investments in modern storage and the cloud and by providing additional enterprise ready enhancements.
Veeam Availability Suite delivers something fundamentally different — Availability for the Always-On Enterprise — leveraging IT investments in server virtualization, modern storage, and the cloud to help organizations meet today's service-level objectives, enabling recovery of any IT service and related applications and data within seconds and minutes.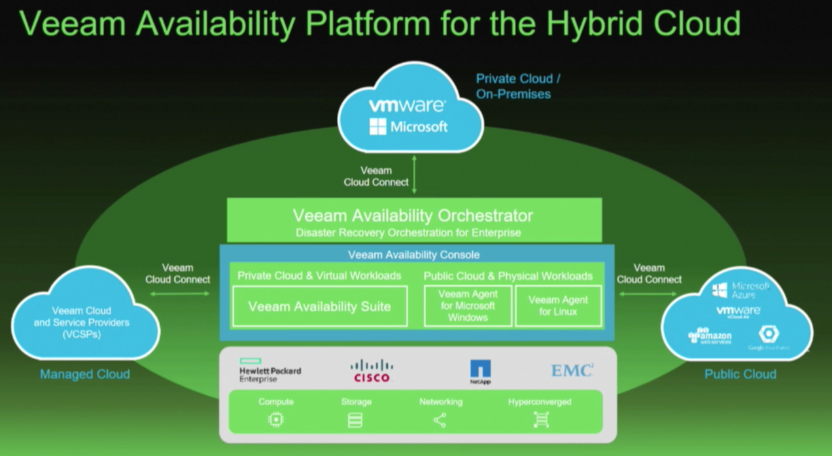 Veeam CDP (Continuous Data Protection) is one of the best new feature in Veeam Availability Suite 10 (Veeam Backup & Replication v10), it provides better SLAs for end-users by using new VMware technology. Veeam CDP (without snapshots) – VMware continuous data protection to reduce RPOs from minutes to seconds. It leverages VMware's VAIO framework to reliably intercept and redirect VM I/O to the replica without a need to create standard VM snapshots. Backup without a snapshot? Interesting right 🙂 and please find other new features available in the upcoming suite.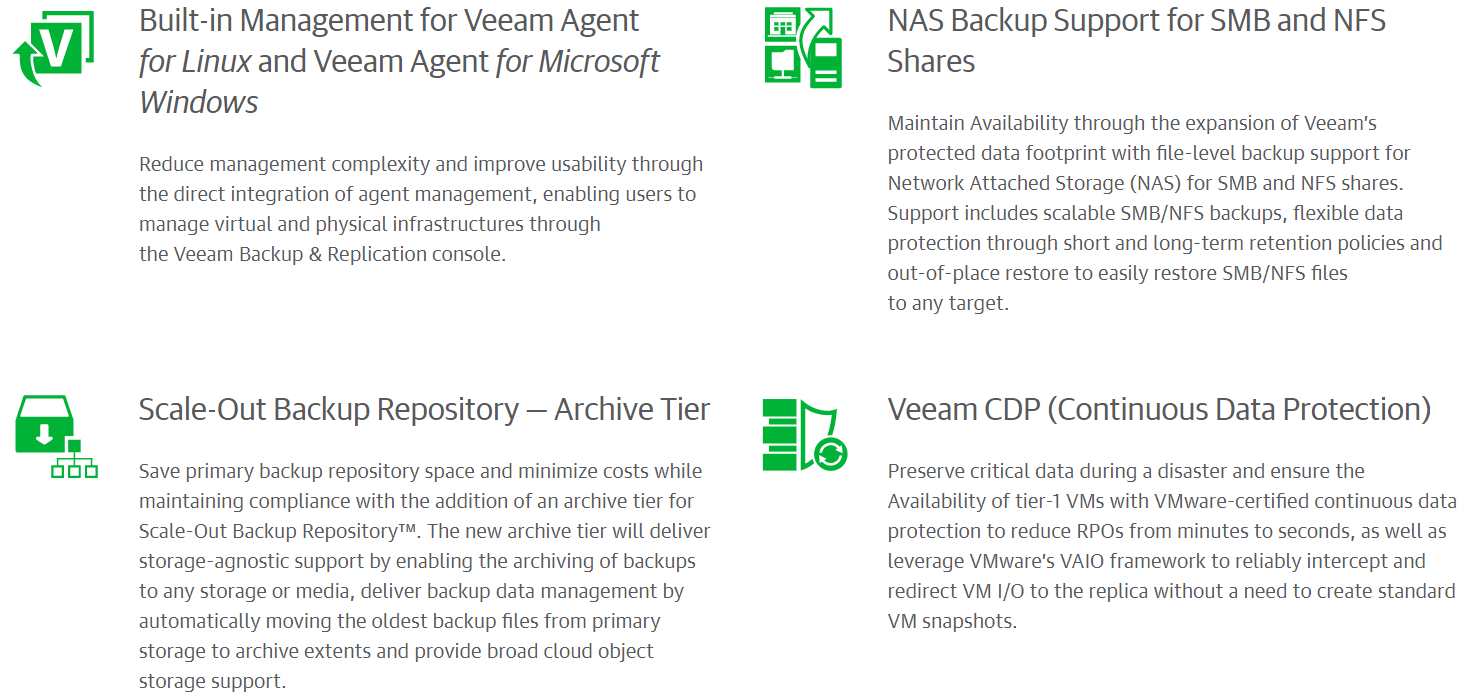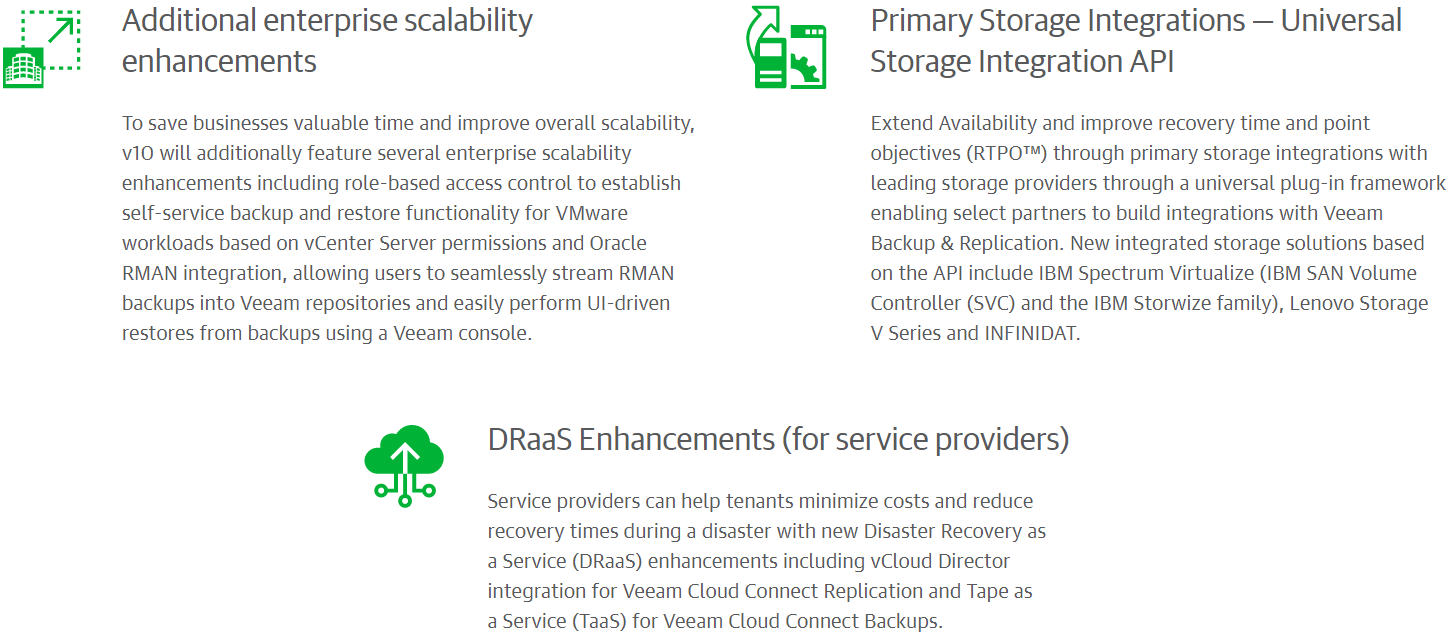 "Be social and share it with social media, if you feel worth sharing it"